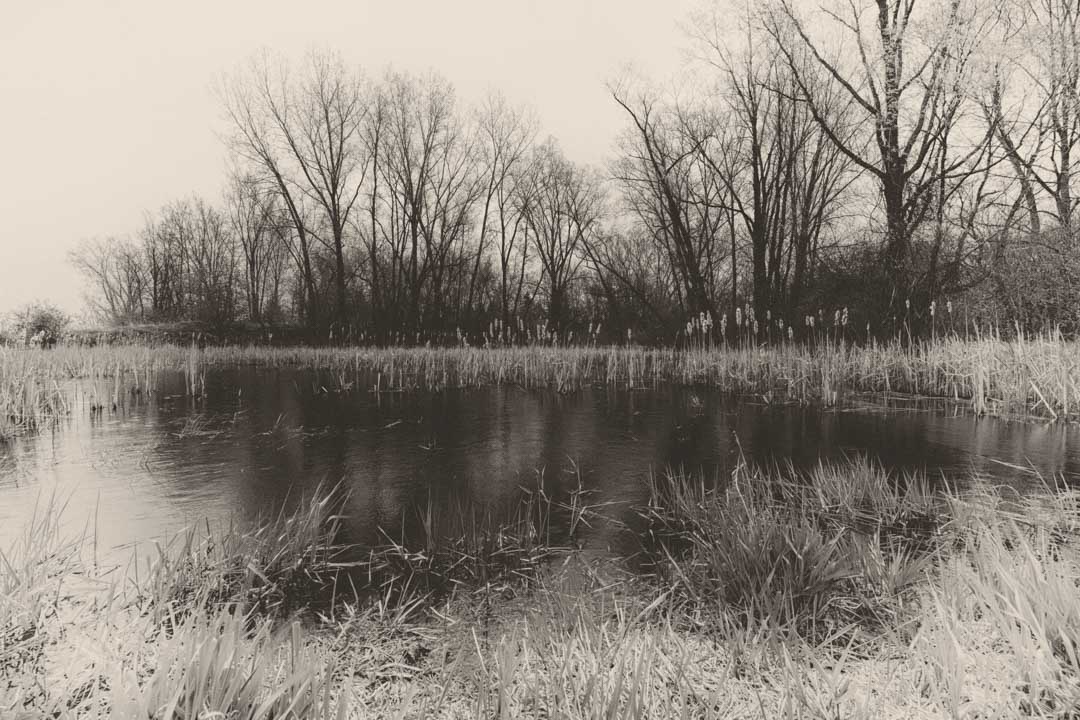 Will Spring never come?!?
Here it is May and still in the 40's for temperatures.  Rode my bike to work yesterday and froze my hands and arms!  On the bright side think how bad it would be without global warming!
Taken in the Town of Neenah on Oak Ridge Road.  Had to get my feet wet but all great art requires suffering (that's what we tell our selves when we are standing in cold water in the rain).  I am not sure why but the original picture just screamed out "high key sepia" so that's how I processed it.
Conventional recipe for a landscape photo.  Taken on a tripod to get the maximum sharpness.  Focus point about 1/3 of the way into the scene.  Small aperture, f/11, to get maximum depth of field – but not too small as to get diffraction losses in sharpness.
Canon 5d MkIII | Canon EF 16-35 L | 1/40s at f/11