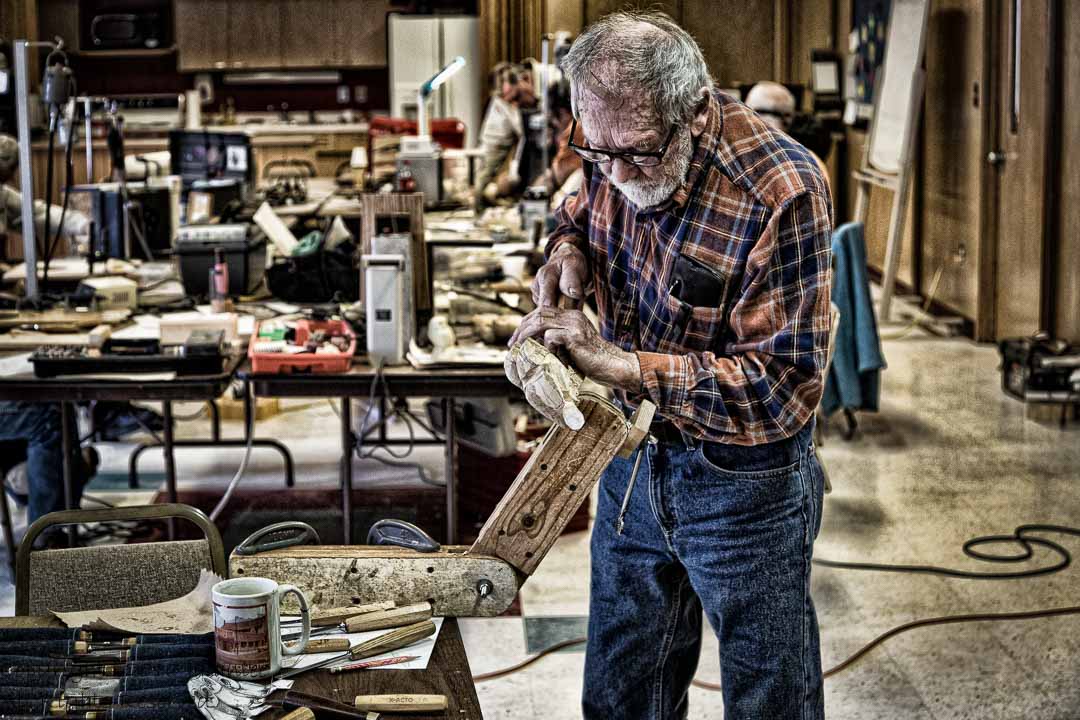 Creation is an act of patience, faith and love.
A block of wood has its own kind of beauty.  The grain and the color and all the details that the tree put into it as a function of the weather and sunlight and soil.
But within that block is another kind of beauty.  The creator sees a new form hidden within the block of wood. With time and work the wood slowly reveals the form within.
The creator shapes the wood but I think the wood also has its say in the creation.  The grain here fights the shape and imposes a slightly different pattern in the work.  A knot can cause an unexpected detour in the shape.
Kind of like people.  We are shaped by our Creator but have our own say in how we turn out.
This photo was highly processed in Lightroom and used Topaz and Nik plugins to get the right mood and feel.
Canon 5d Mk III | Canon EF 24-105 | 60mm | 1/60s at f/5.0