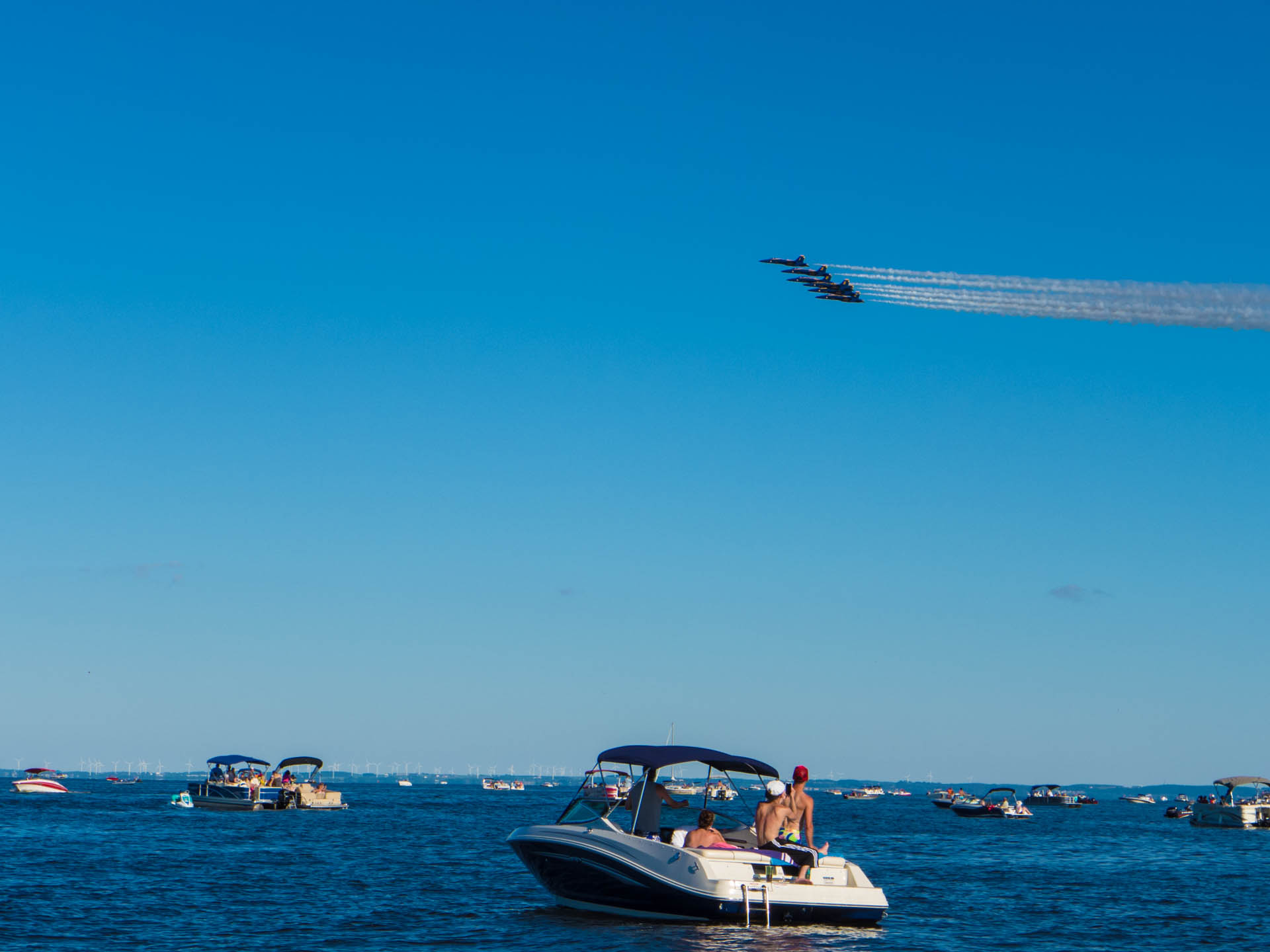 We went cruising last Saturday and enjoyed the water on Lake Poygan. My love made a suggestion we cruise down to Oshkosh and maybe we could get a glimpse of the 5:00 airshow at EAA.
As we entered Lake Winnebago at Oshoksh we could not believe all the boats just around the corner! There must have been 500! Good idea dear!
Finding a nice spot to drop anchor we were treated by an awesome display by the Blue Angels. While I did not have my professional camera I did get some nice shots using my Lumix LX7. I also caught some video – coming soon.
The planes are moving fast so it is imperative to use a fast shutter speed – this was at 1/500 second. I also used a pretty closed, for the Lumix, aperture of 5.6. Why? To get a good depth of field and also to make sure everything was in focus.
You never know what is around the next corner so have your camera ready!
Panasonic Lumix LX7 | 1/500s | 17.7mm at f/5.6