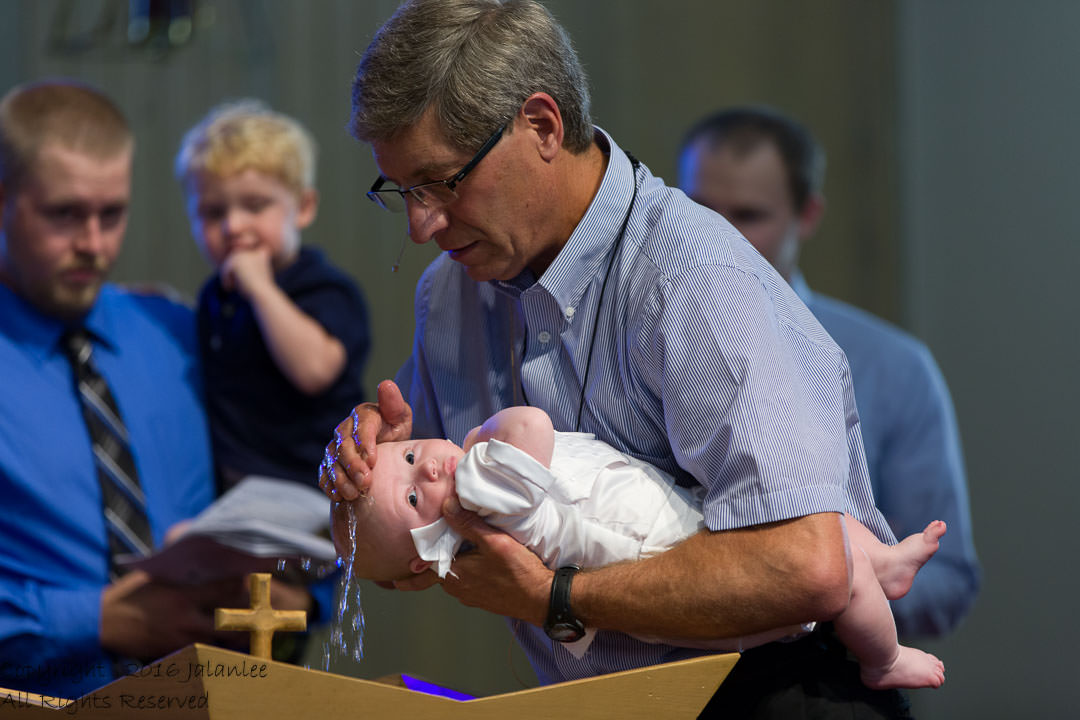 St. Mark's annual meeting was this past Sunday and I once again produced a video of the past year's memories.  Here is one of my favorite captures of the year.  Baptism is a wonderful birth – a second birth into the world of God's love!  So much beauty in this picture, so much symbolism!
The photographer in me loves the golden ratio composition and curves that lead your eyes to the baby.
The Christian in me loves the awareness of the baby.  The water is applied and the baby looks to the camera; what is he thinking?  Was this random did he see me?
Canon 5d MkIII | Canon 70-200 f/2.8 L II | 1/125 sec @ f/2.8