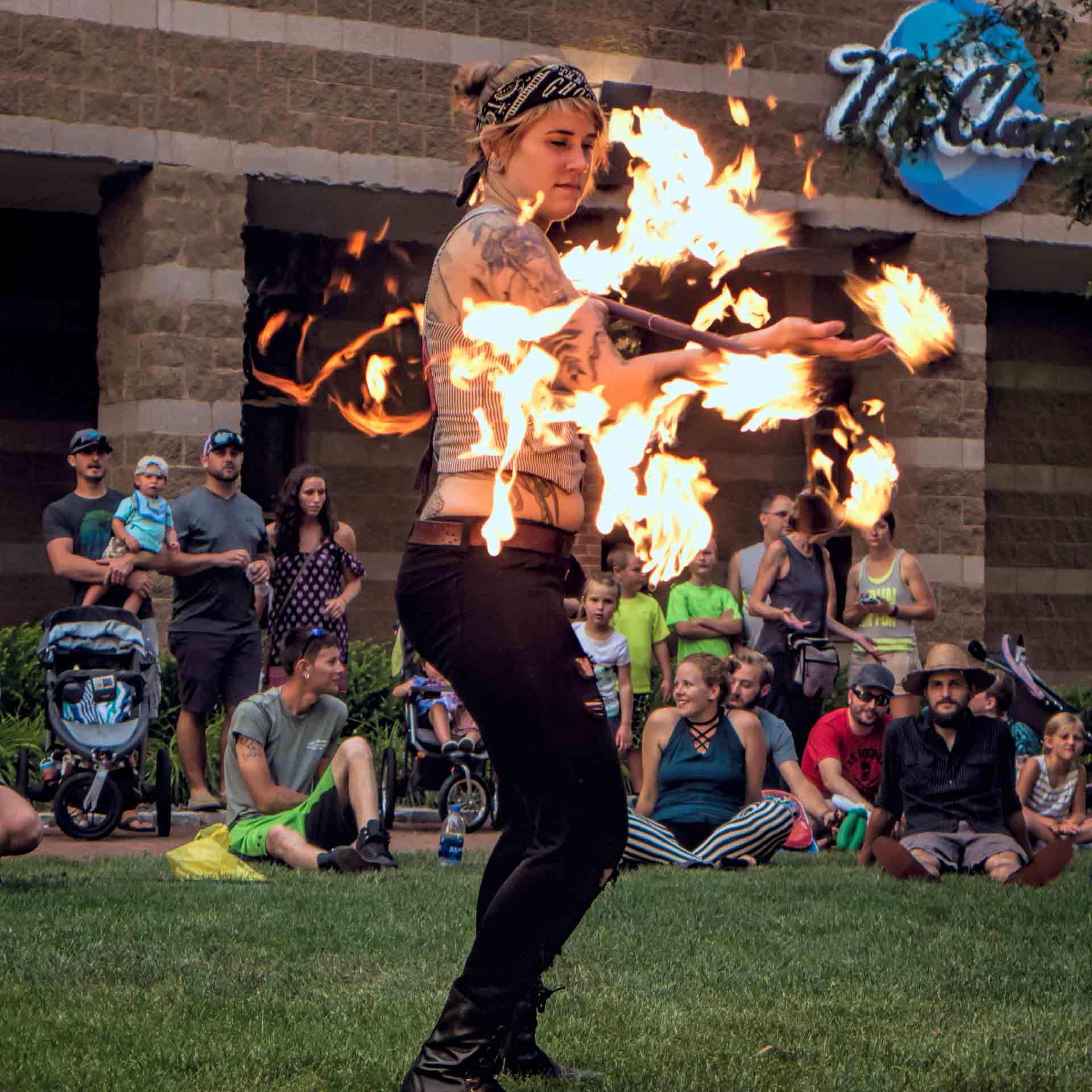 Another picture from the Menasha food truck event thing! We were just laying on the grass and enjoying the music where a group of fire performers moved in.
Hot lady in more ways than one! Just kidding!
Taken with my Panasonic Lumix LX7 – a handy little camera with a great lens. Only 10mp but who needs more. I purposely slowed down the shutter just a bit to get some movement blur – especially the flames.
Panasonic Lumix LX7 | 17.7mm | 1/125s at f/2.3