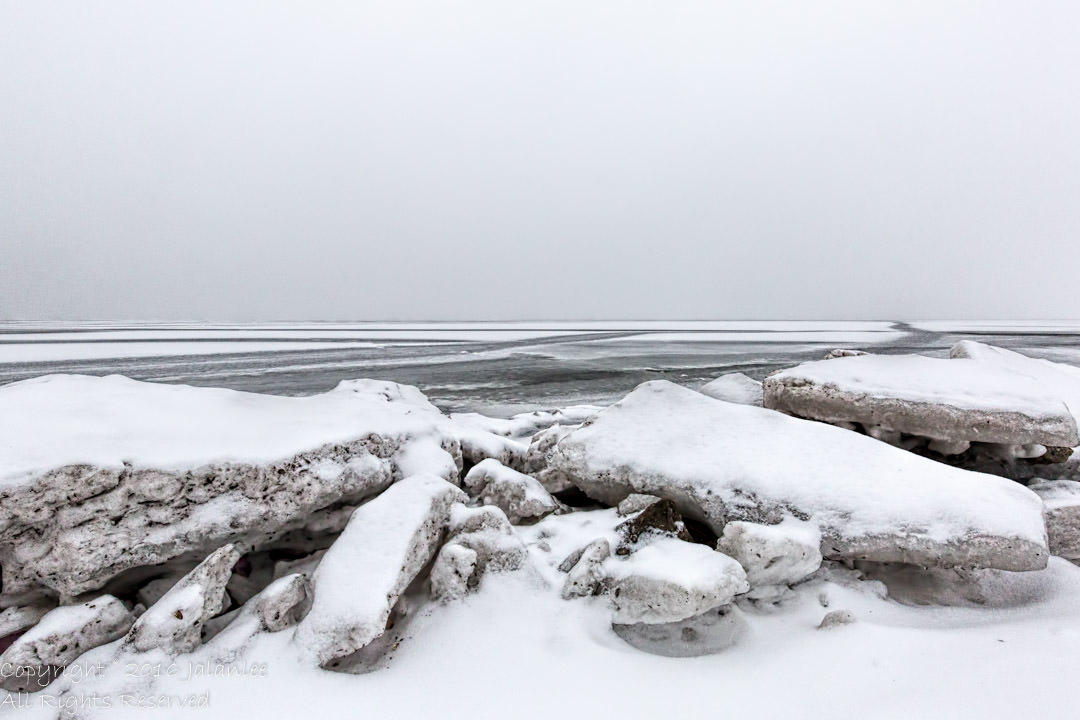 January has been an adventure!
Rain, warm, snow and bitter cold.
Woke up this morning to 27 degrees after below zero all week.  Fog everywhere.
Took this on my way to work this morning.  Some ice shoves on Lake Winnebago along with some thin patches from the rain.  Fog obscures the opposite shore.
Canon 5d mkIII | Canon 16-35 f/4 L |   16mm @ f/13 | 1/320 sec | ISO 1000
You can check this photo out on my 500px.com Page https://500px.com/photo/136273295/foggy-january-by-jalan-lee