I have been out learning my new Canon 5d mkIV camera before doing any paid work. Truly wonderful and I feel so blessed to be able to use this great machine.
We were at the Titletown Brewery for a party and I took some shots outside. Here is a a shot of the smoke stack outside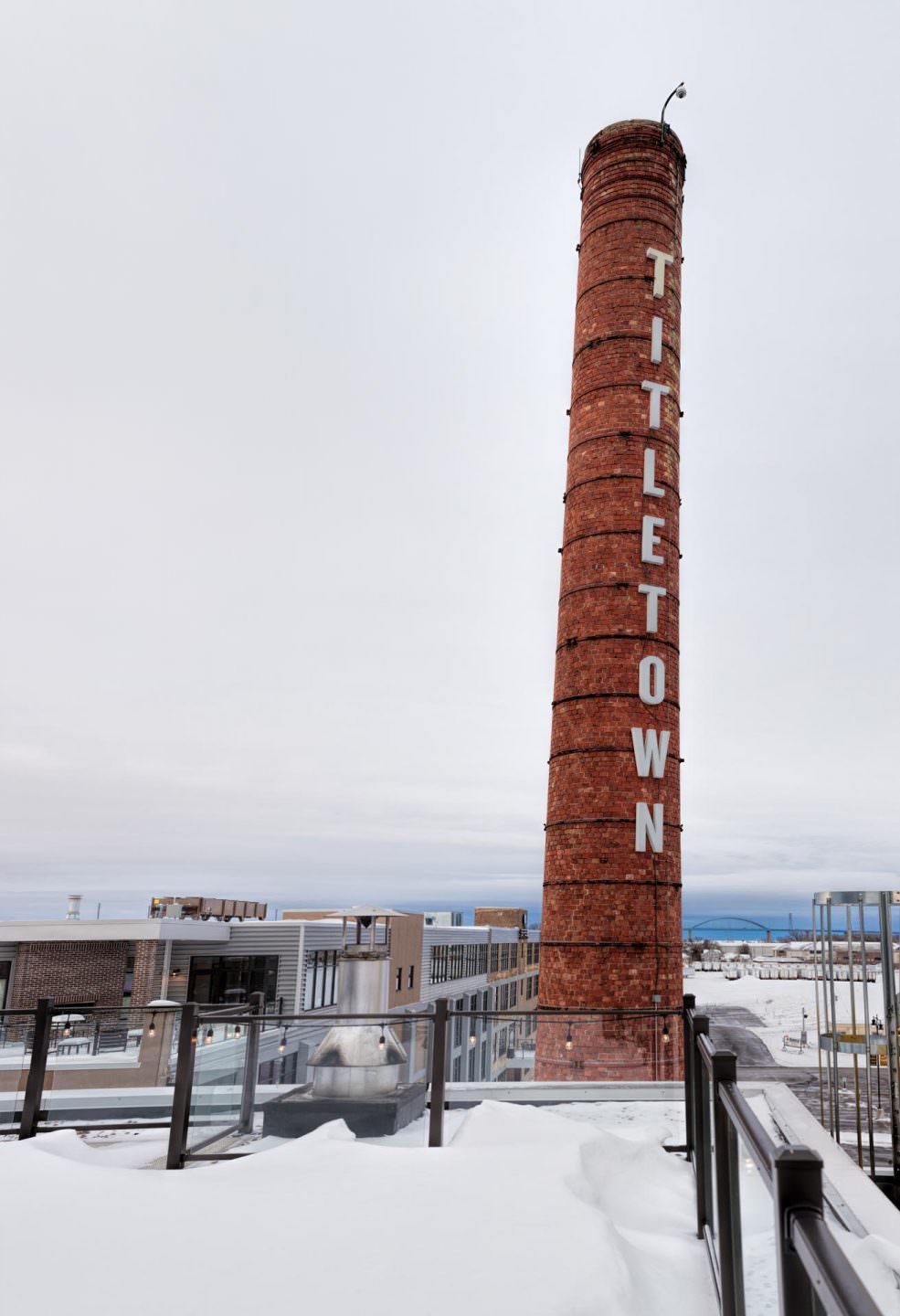 Pretty exciting, isn't it!
Below are two 1:1 zoomed in crops from the picture. I am amazed at the detail and sharpness. These were taken with a 50mm lens at f/11, handheld – not especially the sharpest combination.
So overall I am just tickled pink at the new camera and look forward to a nice bump up for my clients!
Canon 5d mkIV | Canon EF 50mm f/1.4 | 1/125s @ f/10